Space to Explore: All-Inclusive Norway Expedition Package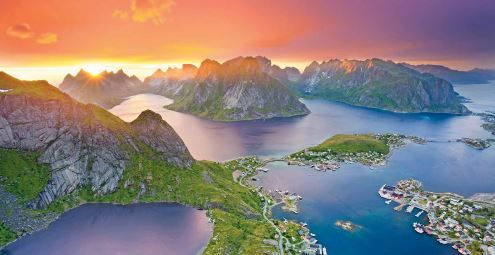 Space to Explore: All-Inclusive Norway Expedition Package
Norway beckons! With the space to explore, you can cruise through gorgeous fjords, catch the hypnotizing northern lights, or stay awake with the midnight sun. Expedition Norway all-inclusive* packages include flights, transfers, hotels and more! Don't wait, your space to explore Norway starts with Hurtigruten.
Expedition Norway Voyages - Includes roundtrip flights from
...

In business since 1893, Hurtigruten operates premium exploration voyages to Norway, Greenland, Spitsbergen, Iceland, Europe, Africa, South America, Central America, Arctic Canada, and Antarctica. These are unique destinations where the natural beauty is matched only by the breathtaking beauty and stunning diversity of its wilderness, inhabitants, flora, and fauna. On all of the small ships in our fleet, you will find modern facilities and equipment designed specifically to sail in remote areas.
...
Multiple itineraries available